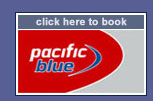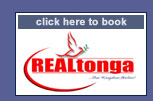 Editorial
The gate prize at the 2009 Auckland International Boat Show - Gate winner
Gateway to adventure sailing
When Hannah Irwin heard from her father that she had won the gate prize at the 2009 Auckland International Boat Show – a week's sailing holiday in Tonga with The Moorings – she replied, "But I can't sail a boat that big, Dad."
Luckily for Hannah, 8, her mum and dad, Wendy and David, and their friends were happy to go sailing with her around the islands of Vava'u, in a Beneteau Oceanis 40.3.
During their cruise, they saw an abundance of sealife including three pods of whales, numerous turtles, and a marlin that leapt spectacularly behind the boat.
One of the big delights for Hannah was the afternoon that they snorkelled inside a cave which they happily shared with a multitude of "Nemos". On the navigation side, Hannah was a natural and was officially noted as the best spotter of the buoys marking the reef passes. A traditional village feast, served on banana leaves, was a big challenge, especially with a whole baby pig on the menu. "It's a wonderful adventure destination," Wendy says.
Hannah's parents enjoyed the easy pace of life in Tonga, and, as experienced yachties, found the navigation easy, the water was so clear that they could see the anchor on the bottom in 30 metres. "The boat was excellent, ready and waiting for us," David says. "The Moorings staff were always so helpful and friendly.
"We've never won anything," he adds, "and it is amazing to think that it really does happen – and it happened to us."
The Moorings is again offering a seven-day yacht charter in Tonga with flights for two as the gate prize for Auckland International Boat Show 2010.
The Moorings Power Catarmarans are avaliable in:
Virgin Islands, Caribbean; Baja, the Sea of Cortez; Abacos, the Bahamas, Seychelles, the Indian Ocean, Thailand and in the Pacific Australia and Tonga.
Vava'u in Tonga has the 37ft Power Catermaran only.